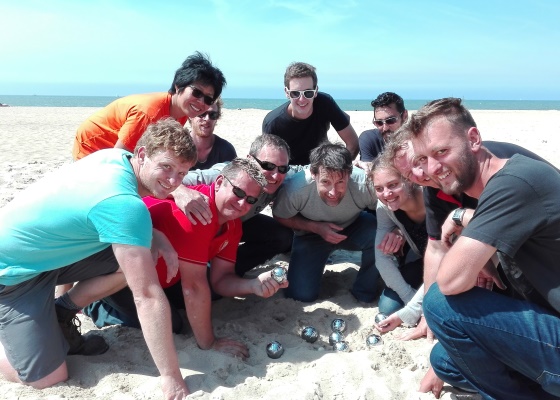 11 Aug

Beachgames

Everyone knows the Highland Games. Tough men in kilts who wrestle with trunks and flying cannon balls.

Today we present you "The Beachgames!"

The refreshing alternative with an "anything goes and should" approach.
Less intense but great team-assignments, specifically developed to let people show off their physical and intellectual power, while everyone can enjoy some pure tomfoolery.

How about the World Championships, PGA farmers golf tournament, ball throw, A-running, a contest of bamboo construction or maritime flag signing?

Join the Clan!

The winning team will receive the trophy!