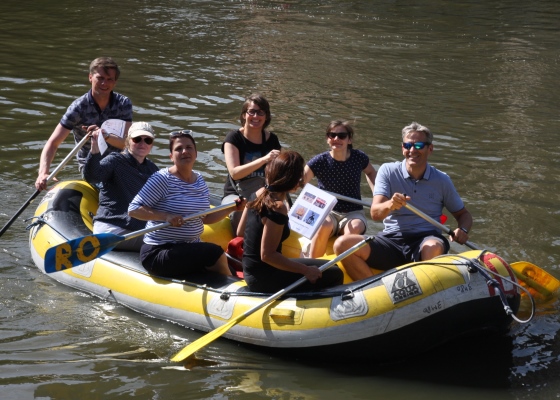 11 Aug

All on board challenge

Rafting through the city!

A wonderful outside activity with real rafts of 8 persons. You can start on different locations. Once we are on the right place, we pump the boat on and don't forget to wear your saftyjacket!   Safty First!

The Leie doesn't know some adventurous rapids, but we don't take any risks!

While rafting, you can spot some unique perspectives from the inner city of Ghent.

Together with your team, you start looking for the answers of all questions, mark the photos on your plan and the 3 exercises during the game will complete the whole picture.

Halfway, we'll stop for a drink so you have enough energy to go further.